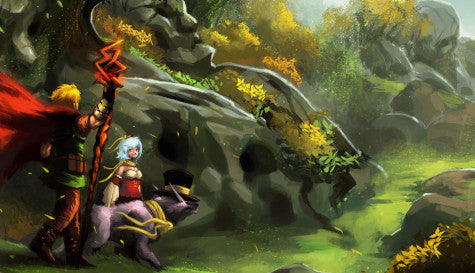 Story & Mission
"Bringing Gamers to the Table"
Our Story
Level 99 Games was founded in 2011 by D. Brad Talton Jr.

A lover of both tabletop and video games, Brad had difficulty finding games which could bring his video gamer friends to the board gaming table. Brad created Level 99 Games to transform the best ideas from the video game sphere onto paper and cardboard.

In the decade since, Level 99 Games has created countless board games that bring to life what we love most in video gaming.
What makes a Level 99 Game?
Self-Expression – Choose your identity and strategy up front. The character you select provides a unique experience based on your preferences.

Discovery – You can play again and again, discovering new depth and possibilities each time. There's room to grow as your strategies become more refined and your skills improve with each play.

Relevance – Gamers' shared experiences are something to be treasured and celebrated. With Level 99 Games, you can share these experiences face-to-face through the medium of tabletop.